Riding an All-Terrain Vehicle (ATV) brings fun and excitement for both young and old alike. Still, there are things you need to know to fully enjoy a day out on the off-road.
Most of the ATV pathways involve sand dunes and rocky hills, like the Zion ATV tours in Utah. There are also ATV tours in islands like Hawaii. How is it different from those in the parks and dunes? Let's explore some of the most frequently asked questions.
How much driving experience is needed to ride an ATV?
For the tours in Zion and Hawaii, all they require to drive an ATV is to be 18 years old since ATVs are not as complex as cars. However, the instructors would have to make sure that you can follow their guidelines or else, you won't be permitted on the course. They would have to see that you can maneuver the ATV safely. Of course, they would not allow anyone who is intoxicated or might place himself or other riders in danger. Most people pass the test but if they don't, they could either sit out or ride as a passenger for ATVs that are designed to accommodate one.
Do we need to wear a helmet?
Helmets are standard safety gear for any DOT accredited operator. You would always need a helmet. But keep in mind that wearing a helmet is a safety precaution for possible untoward incidents. It does not mean that the ride is dangerous. Most of the time, it has not really been used.
Can I bring my own ATV?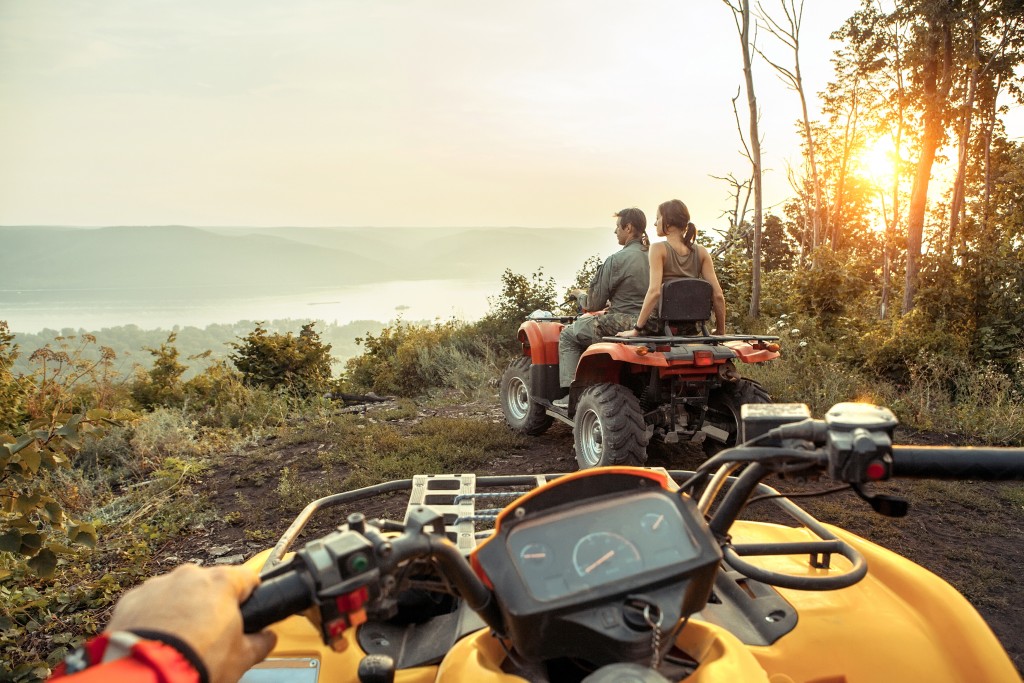 It is understood that many ATV enthusiasts have bought their own vehicle. However, for the guided tour in Hawaii, they need to ensure that you stay within the speed recommendations for safety and liability reasons. Thus, they would not allow you to take the island trail on your own vehicle. This is also to ensure that no accidents occur because of the condition of your vehicle (which they would have no idea of and therefore, could not regulate). The ATVs they use also has a considerable speed to make the tour challenging and safe at the same time.
The adventure tours in the mainland would allow you to use your own vehicle but you have to coordinate with the receptionist first. Most likely to check the condition of your vehicle.
How about rain or other weather conditions?
For Zion, they would still request that you meet up with the guide 30 minutes before schedule to check if you are willing to continue if there are weather disturbances. It's up to you and your guide, as he also has the authority to cancel the tour.
In both locations, the rainstorms are usually very short and the guides have rain gear. Many would advise you to continue as riding in the rain and mud actually makes it more fun.
ATV tours in the desert and in the island are still very similar and most of the people that avail of these services are also consistent in their thirst for adrenalin and an adventure.