The popularity of sports in schools has been on the rise, with an increasing number of children actively participating in various athletic activities. According to the Centers for Disease Control and Prevention (CDC), in 2020, an encouraging 54.1% of children engaged in sports. This growing trend highlights the importance of fostering discussions about physical well-being in students, as sports play a vital role in promoting their overall health and development.
This article will delve into the reasons behind the surge in sports participation and the significance of prioritizing physical well-being in the lives of young learners.
Why are sports important for students' lives?
Sports are crucial for students' lives as they instill discipline, time management, and resilience – essential qualities for academic and professional success. Through rigorous training and commitment, students learn discipline, a valuable skill in balancing studies and extracurriculars. Managing practice sessions, competitions, and academics teaches effective time management.
Moreover, facing challenges, victories, and defeats in sports fosters resilience, preparing students to handle setbacks in their academic and future professional pursuits. These experiences build character, confidence, and teamwork, shaping well-rounded individuals capable of navigating obstacles, adapting to change, and excelling in various spheres of life.
What are the physical health benefits of sports for students?
Sports offer numerous physical health benefits for students. Regular participation improves cardiovascular health, enhances muscular strength and endurance, and promotes flexibility and coordination. Engaging in physical activities helps maintain ahealthy weight, reducing the risk of obesity-related issues. It also boosts bone density, reducing the likelihood of osteoporosis later in life.
Sports contribute to better immune function, reducing the occurrence of illnesses. Additionally, students who participate in sports are more likely to adopt a physically active lifestyle, which can lead to long-term health benefits and a decreased risk of chronic diseases such as diabetes and heart disease.
How do sports contribute to students' mental and emotional well-being?
Beyond physical fitness, engaging in sports offers a myriad of psychological benefits that contribute to their overall mental health and emotional resilience.
Positive Impact of Sports on Mental Health and Stress Reduction
Participating in sports positively impacts students' mental health by releasing endorphins, reducing stress hormones, and promoting a sense of achievement and self-worth. Regular physical activity in sports can alleviate symptoms of anxiety and depression, improve mood, and enhance cognitive function. Furthermore, the camaraderie and social support within sports teams foster a sense of belonging and emotional well-being, empowering students to navigate life's challenges with greater resilience and a positive outlook.
Do sports have an impact on student's academic performance?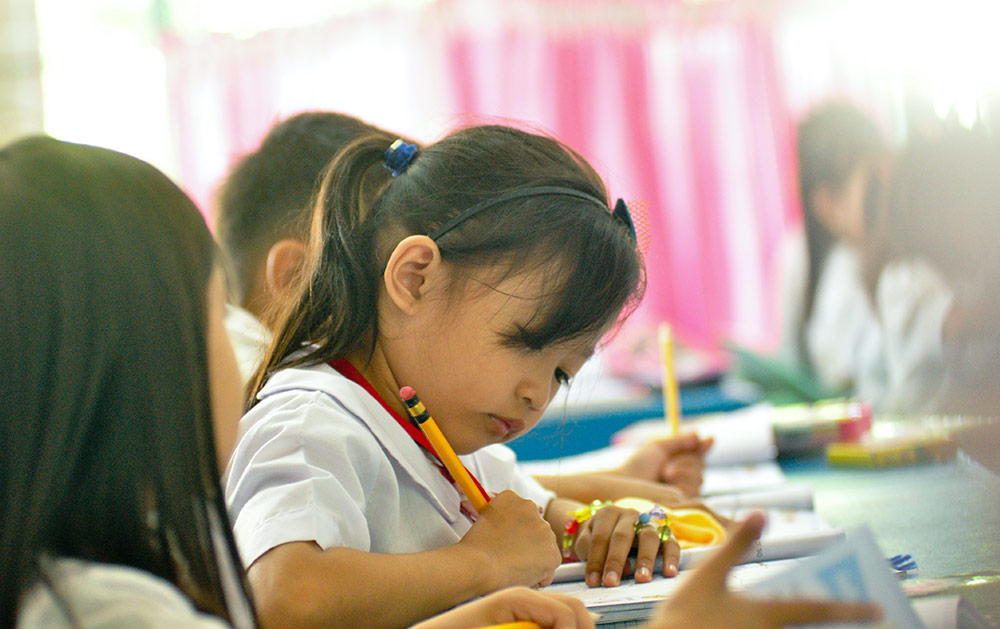 The relationship between sports and academic performance has been a subject of interest among educators and researchers alike. Many studies suggest that sports can positively impact students' academic achievements, as engagement in physical activities fosters skills and traits that are transferable to the academic realm.
How sports can enhance concentration, discipline, and time management skills
Participating in sports demands focus and concentration, which can improve students' ability to concentrate during study sessions and exams. The commitment and dedication required in sports instill discipline, enabling students to adhere to study schedules and deadlines. Moreover, managing sports practice and academic commitments cultivates practical time management skills, helping students balance their athletic pursuits and academic responsibilities. These acquired skills and traits contribute to improved academic performance and overall success in their educational journey.
What social skills and personal development opportunities do sports provide for students?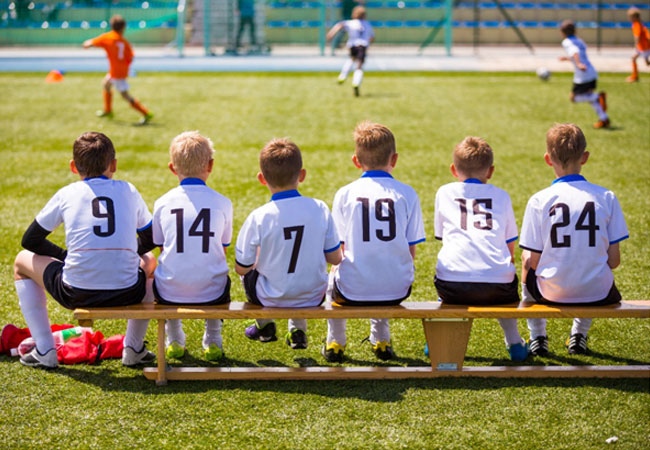 Engaging in team sports and competitive activities can foster a range of interpersonal abilities essential for building solid relationships and navigating social situations effectively.
Exploring the social benefits of sports, such as teamwork, communication, and leadership
Participating in team sports cultivates essential social skills like teamwork, where students learn to collaborate and work cohesively toward a common goal. Effective communication is honed as players interact on and off the field, fostering understanding and cooperation.
Additionally, sports present leadership opportunities, empowering students to take charge, motivate others, and guide their teammates toward success. These social attributes not only enhance the sports experience but also carry over to various aspects of student's personal and professional lives.
Fostering interpersonal relationships and community engagement through sports
Sports provide a platform for students to build lasting friendships and bonds, creating a sense of belonging and support within their teams. As they compete against other schools or communities, students develop a broader perspective, understanding diverse viewpoints and embracing inclusivity.
Furthermore, sports events and tournaments promote community engagement, bringing together families, friends, and supporters, fostering a collective spirit and a shared passion for sports. These experiences help students appreciate the value of community involvement and contribute to their personal development as empathetic, socially conscious individuals.
How can participating in sports teach students important values and life skills?
The experiences gained in sports, such as perseverance, sportsmanship, and goal setting, play a pivotal role in shaping their character and preparing them for future challenges.
Highlighting the values and life skills learned through sports, such as perseverance, sportsmanship, and goal setting
Sports provide a fertile ground for cultivating important values and life skills. Perseverance is developed as students encounter setbacks and learn to bounce back stronger. Sportsmanship instills respect for opponents and fair play, promoting integrity and empathy. Goal setting teaches students to work with dedication and discipline, fostering a growth mindset and determination to achieve both on and off the field. These invaluable qualities prepare students for success in various aspects of life, laying a strong foundation for personal growth and achievement.
How sports contribute to character development and preparing students for future challenges
Engaging in sports not only enhances physical abilities but also plays a significant role in character development. The challenges and triumphs experienced in sports teach students resilience, teaching them to overcome obstacles with fortitude. Learning to win gracefully and accept defeat with humility nurtures sportsmanship and a sense of fair competition.
Furthermore, the camaraderie and teamwork fostered through sports build social skills and the ability to collaborate effectively. These character-building experiences equip students with the tools needed to face future challenges, instilling confidence and a positive mindset that will serve them well in their academic, professional, and personal endeavors.
How can students balance sports and education effectively?
Balancing sports and education is a common challenge faced by students, as both demand significant time and dedication. Effectively managing these commitments is crucial to ensure academic success while reaping the numerous benefits that sports offer.
Tips and strategies for students to manage their time effectively between sports and academics
Create a schedule: Develop a well-structured timetable that includes dedicated study hours and sports practice sessions. Organizing tasks in advance helps students allocate time efficiently, preventing last-minute rushes and reducing stress.
Prioritize tasks: Identify academic assignments and exams that require immediate attention and focus on completing them first. Learning to prioritize helps students manage their time effectively, ensuring they fulfill their academic obligations without compromising their sports commitments.
Utilize downtime efficiently: Make use of breaks between classes or during travel to review notes or complete quick academic tasks. These pockets of time add up and allow students to stay on top of their studies even during busy sports seasons.
Communicate with coaches and teachers: Open communication with coaches and teachers is vital. Informing them about academic commitments and sports schedules can lead to better support and flexibility when necessary.
Set realistic goals: Establish achievable short-term and long-term goals for both academics and sports. Realistic objectives keep students motivated and focused, leading to a more balanced approach.
Learn time management techniques: Adopt effective time management techniques, such as the Pomodoro Technique, to improve productivity during study sessions and maintain energy levels during sports activities.
Stay organized: Keep academic materials and sports gear well-organized to save time and reduce distractions when transitioning between sports and study sessions.
Get enough rest and nutrition: Proper rest and a balanced diet are essential for peak performance in both sports and academics. Adequate sleep and nutrition help students stay alert, focused, and perform at their best in all areas of life.
Seek support: Reach out to peers, coaches, or academic advisors for support and advice on managing sports and education. Sharing experiences and seeking guidance can be beneficial in finding effective solutions.
The importance of maintaining a healthy balance between sports and other responsibilities
Finding an equilibrium between sports and education is vital for students' holistic development. While sports contribute to physical fitness, teamwork, and character-building, academic success remains a crucial foundation for future opportunities and career prospects.
Striking a balance ensures that students not only excel in sports but also perform well academically, opening doors to a wider range of possibilities. Furthermore, maintaining a healthy balance teaches students valuable life skills, such as time management, discipline, and adaptability, which are transferable to various aspects of their personal and professional lives. This balance also helps students avoid burnout and excessive stress, promoting overall well-being and fostering a positive outlook toward both their educational and athletic endeavors.
Ultimately, a harmonious blend of sports and education prepares students for future challenges, equipping them with a well-rounded skill set and a strong foundation for success.
What are the long-term benefits of sports in students' lives?
Participating in sports during their formative years can have a lasting impact on student's lives, extending far beyond their school days. The skills and values acquired through sports play a significant role in shaping their character and influencing their personal and professional journeys.
How the skills and values acquired through sports continue to benefit students in their personal and professional lives
Discipline and Time Management: The discipline and time management skills cultivated in sports become ingrained habits that students carry forward into adulthood. Whether it's meeting work deadlines, balancing family responsibilities, or pursuing personal goals, the ability to manage time efficiently proves invaluable in maintaining a successful and fulfilling life.
Resilience and Perseverance: Sports often involve facing challenges, setbacks, and failures. Learning to bounce back, stay motivated, and strive for improvement instills resilience and perseverance. These traits enable individuals to navigate the ups and downs of life, tackle obstacles with determination, and ultimately achieve their ambitions.
Teamwork and Leadership: The teamwork and leadership experiences gained through sports carry over into various aspects of professional life. Working collaboratively, communicating effectively, and motivating others are all vital skills in a team-oriented workplace. For those in leadership positions, the ability to inspire, delegate, and make strategic decisions stems from the foundations laid in their sports endeavors.
Stress Management and Well-being: Sports offer a healthy outlet for stress relief, promoting mental well-being. Engaging in physical activity as a lifelong practice contributes to better physical health, reducing the risk of chronic illnesses. Regular exercise releases endorphins, fostering a positive mood and overall emotional balance.
Networking and Social Skills: Participating in sports introduces students to a diverse range of individuals, from teammates to coaches, opponents, and spectators. Building strong interpersonal relationships and networking are essential in both personal and professional life, opening doors to opportunities and connections.
Healthy Lifestyle: The value of maintaining a healthy lifestyle, learned through sports, remains relevant throughout life. Students who develop a love for physical activity are more likely to continue engaging in exercise and recreational sports as adults, reducing the risk of health issues and promoting longevity.
Participating in sports offers a wealth of long-term benefits that extend well beyond the playing field. For students, the skills and values acquired through sports form a strong foundation for personal and professional growth, fostering resilience, discipline, and teamwork. As parents and students, embracing the opportunities sports provide can pave the way for a healthier, more fulfilling life, promoting overall well-being and a brighter future filled with countless possibilities. Embrace the power of sports, and embark on a journey of holistic development and lasting success.
Frequently Asked Questions
How do sports and fitness affect students' life?
Sports and fitness positively impact students' lives by promoting physical health, building discipline, enhancing teamwork, fostering mental well-being, and instilling valuable life skills.
Why sports are important in youth development?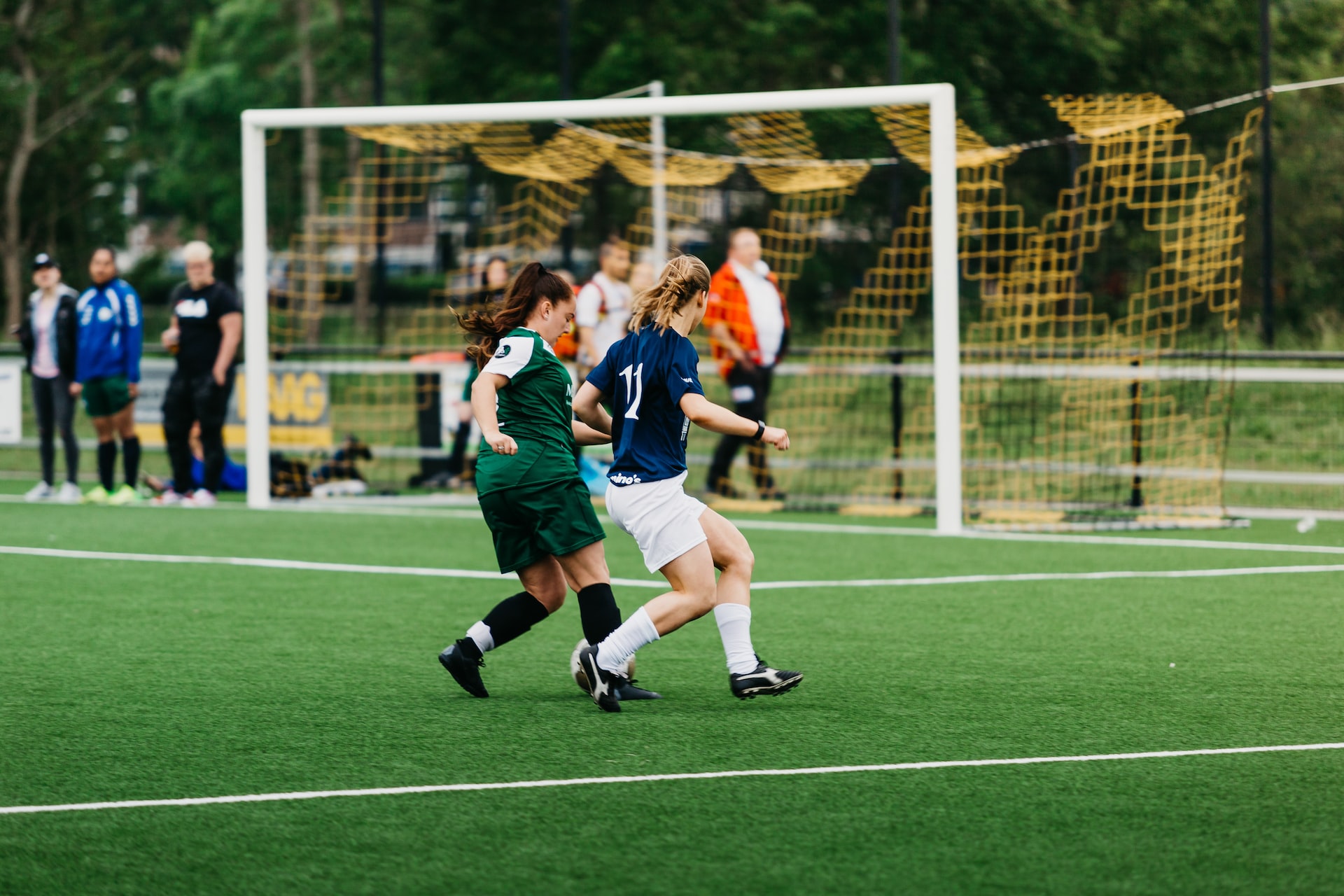 Sports are crucial in youth development as they promote physical fitness, teamwork, discipline, resilience, and social skills, nurturing well-rounded individuals for a successful future.
What is the importance of sports development programs in schools?
Sports development programs in schools are essential as they enhance physical fitness, teach life skills, build teamwork, boost confidence, and cultivate a healthy competitive spirit, contributing to students' overall growth and success.
How can you encourage youth to participate in sports?
Encourage youth to participate in sports by highlighting the fun, camaraderie, health benefits, and opportunities for personal growth and achievement that sports offer.
Why is physical fitness important to students, and how will it impact your academic performance?
Physical fitness is vital for students as it improves concentration, memory, and cognitive function, leading to better academic performance. Regular exercise also reduces stress, enhances mood, and boosts overall well-being, creating a positive impact on learning and achievement.