Camping is a fun way to get outdoors and spend quality time as a family.
Gardening helps teach children responsibility while creating something beautiful.
Have a picnic to enjoy the summer weather and spend quality time with your family.
Plan a road trip to explore new places, make spontaneous stops, and enjoy sights.
Go to an amusement park for rides and attractions that all ages can enjoy.
Summer is the perfect time to get off screens and spend quality time with your family. Fortunately, there's no shortage of activities that everyone in the family can enjoy! Here are five activities that you should try with your family this summer.
1. Camping
Camping is a fun way to get outdoors this summer and enjoy the fresh air with your family. You can find great camping spots just outside the city or take a weekend road trip for an adventure. Gather around a campfire and sing songs, tell stories, cook delicious meals over a fire pit, hike nearby trails and make memories that will last a lifetime. Invest in camping gear so that you're prepared for all types of weather and can enjoy the experience no matter what. This way, you'll ensure everyone is comfortable and safe during your outdoor stay.
2. Gardening
Gardening is a great way to spend quality time with your family while reaping the rewards of your hard work. You can start by planning your garden and deciding which plants you want to grow. Then, create a shopping list of your supplies—like soil, seeds, and tools. Once you have everything ready, get outside and get to work!
Working together will help teach children valuable lessons about responsibility as they learn how to care for plants and watch them grow. You can also turn it into a fun game by having each family member plant vegetables or flowers. That way, you'll have something to show for your hard work when the plants bloom.
3. Have a Picnic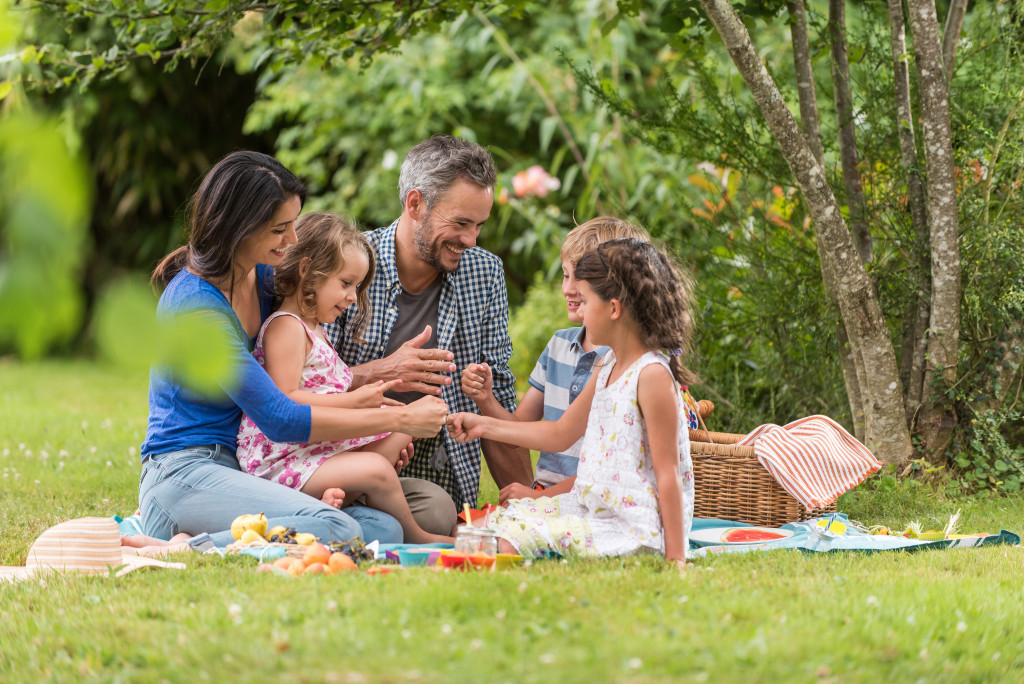 Picnics are a great way to enjoy the summer weather and spend quality time together as a family. All you need to do is pack a basket with sandwiches, snacks, drinks, and games—or get creative by making up your picnic recipes. Take your picnic to local parks or beaches for extra fun. You can also find spots with activities like playgrounds or swimming holes to diversify your day. Don't forget a camera, so you can capture the memories and create lasting family photo albums!
4. Plan a Road Trip
A road trip is perfect if you're looking for an exciting adventure with your family this summer. It allows you to explore new places, make spontaneous stops and take in the sights. Start by listing places you'd like to visit as a family and plan your route. Make sure to factor in rest stops so everyone can stretch their legs and get fresh air.
Here are some ideal places to go in summer with your family:
Explore a National Park
National parks are perfect for families to explore nature and create lasting memories. From hiking trails to scenic drives, you'll find plenty of activities that appeal to every member of your family. Some famous national parks include Yellowstone, Zion and Yosemite—all filled with beautiful landscapes and amazing wildlife. Before leaving, research any safety guidelines or regulations in place, such as bear warnings or camping restrictions.
Visit a Beach
Head to the beach if you want to spend quality time together this summer! If you wish to relax on the shoreline or build sandcastles with your kids, there's plenty of fun. Look for beaches near your home or plan a trip to a more distant beach. Make sure to bring the necessary safety items, such as sunscreen and life jackets, and keep an eye on any swimming restrictions that may be in place.
Attend a Festival
Festivals are the perfect way to explore new cultures and make lasting memories. From music festivals to food festivals, there's something for everyone. Do some research into local events near you or plan a trip together as a family. Check out any safety guidelines before attending, and make sure your whole family has fun!
Take a Hike
Hiking is a great way to get outside and enjoy nature with your family. Look for trails appropriate for all levels, such as beginner or intermediate. Pack snacks and plenty of water before you leave, and don't forget the first-aid kit in emergencies. Finally, follow all safety guidelines and respect nature while exploring.
5. Take a Trip to the Amusement Park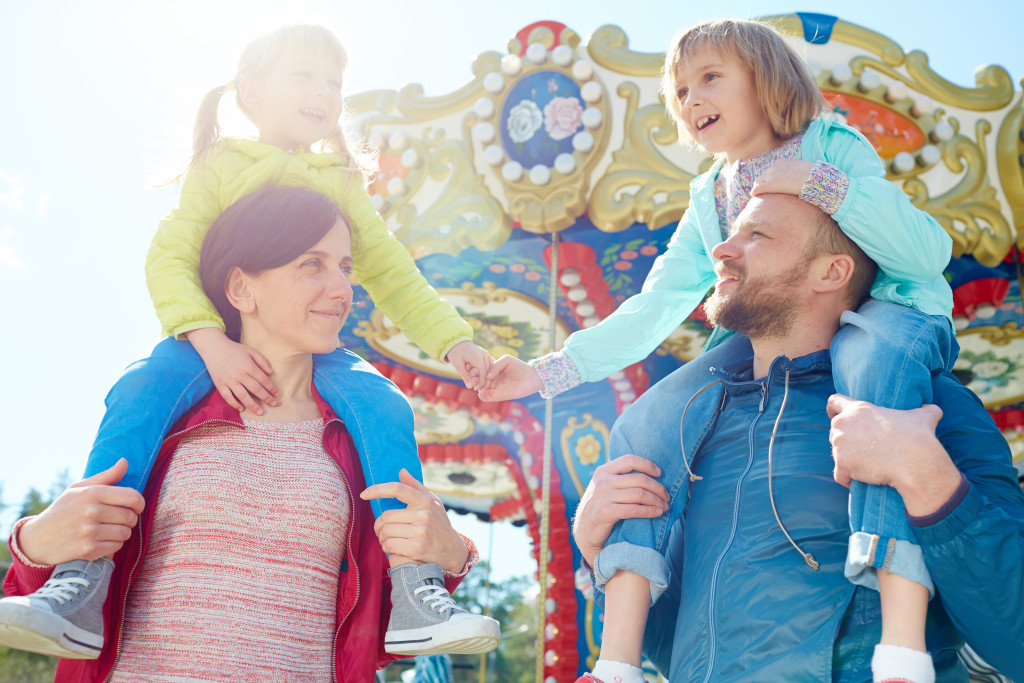 An amusement park is an excellent destination for families during the warmer months of summer. It's an exciting way to spend time together, with plenty of rides and attractions for all ages. When planning your trip, research the park and decide which rides and attractions you want to experience. You can also save money by taking advantage of online ticket discounts or package deals, including meals and souvenirs. And don't forget to bring a camera or phone! That way, you'll be able to capture all the fun memories.
In Closing
Summer is the perfect time to make lasting memories with your family. Plenty of activities will bring everyone together and allow you to create memorable moments. So don't wait any longer and start planning your family's summer adventures today.